Southwest Oklahoma Amputee Program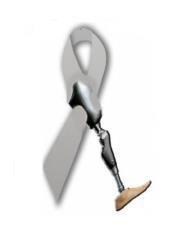 The mission of the Southwest Oklahoma Amputee Program, SOAP, is to encourage, motivate, and educate amputees and their caregiver team through emotional support, providing prosthetic intervention information, and sharing resources towards improving quality of life.
SOAP meets the third Thursday of each month at 4:00pm in the Jim Thorpe Rehab services day room located at Comanche County Memorial Hospital 3201 W Gore Blvd. in Lawton, OK. Meetings are open to the public and anyone interested in amputee issues is welcome.
*CCMH has allowed the use of the day room for meetings but is not affiliated with SOAP.
Please check out the packet for additional information!
Help is always appreciated! If you would like to contribute information for the Welcome Packet, please let us know!